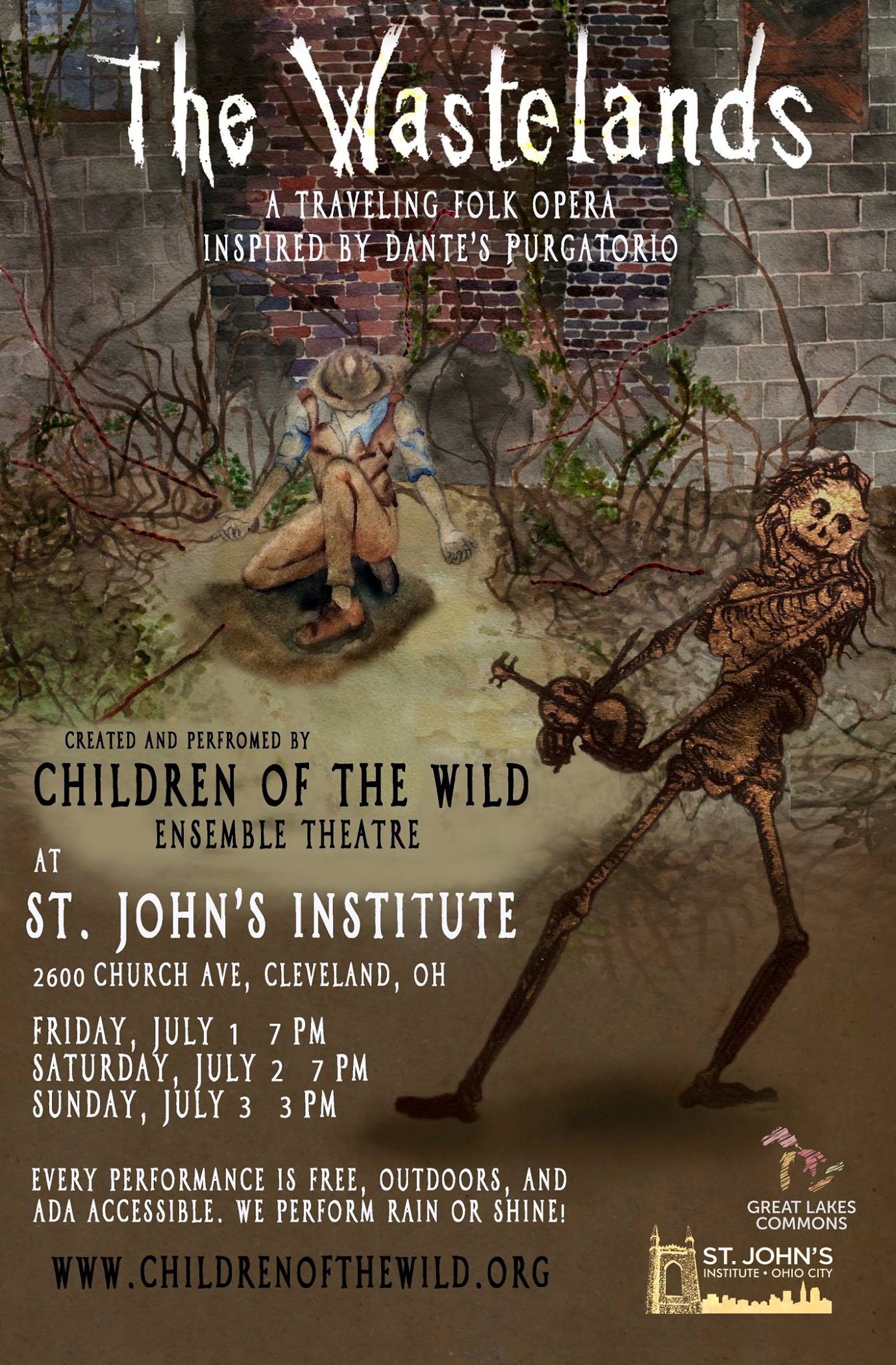 Last night, I went to an event in Cleveland called The Wastelands. It was billed as a folk opera reimagining of Dante's Purgatorio. It was put on by a theatre and film ensemble called Children of the Wild. They were based in Massachusetts, but are migrating to Minnesota and are putting on free performances in multiple cities along the way.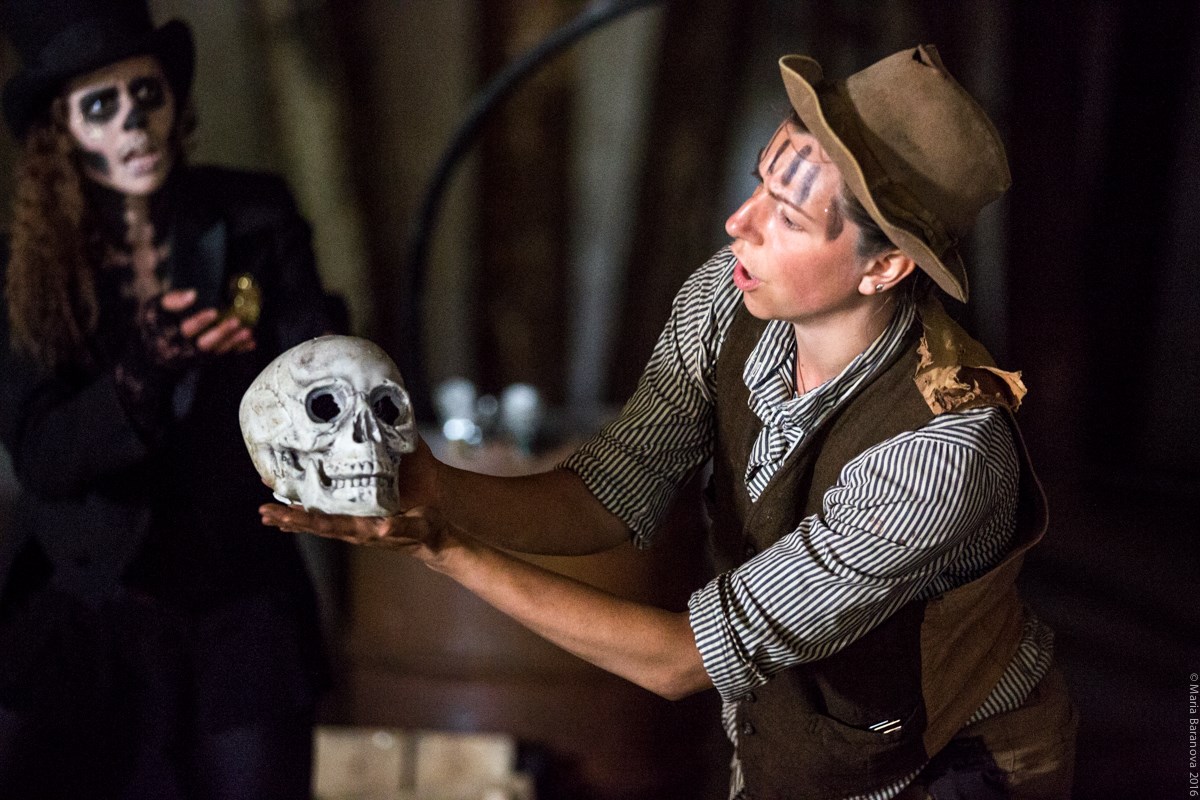 The venue for the event was St. John's Episcopal Church in Ohio City. The program began outside, but we were led to different areas of the grounds for different scenes. The weather was perfect for the event. It was a little chilly at one point, but that actually fit in rather well since the scene was about a character fighting off cold.
It was a very interesting performance piece. I wasn't familiar with Dante's Purgatorio, so I could only go on what I was experiencing at the time. There were a lot of intense moments where I was really invested in what the characters were going through. The music was beautiful and really set the tone wonderfully. There was some slapstick physical comedy as well. I laughed at some of it, but it sort of felt out of place and went on too long at times.
I really liked the local aspect of the work. The church's sun-soaked stained glass window was a haunting background for a scene, the empty lot next door made a great set for a fire battle, and the church's organ was incorporated into the music at one point. Near the end of the performance, they had a local author read a passage he wrote about how hard it is to sympathize with others. It was very moving.
Overall, I thought it was a great production. I found myself thinking about it a lot today.
Related Links
No feedback yet
December 2021
Sun
Mon
Tue
Wed
Thu
Fri
Sat
1
2
3
4
5
6
7
8
9
10
11
12
13
14
15
16
17
18
19
20
21
22
23
24
25
26
27
28
29
30
31
<< <
> >>
Search