Movies, Books, Music, Etc
07/31/14 10:30, by
admin
, Categories:
Books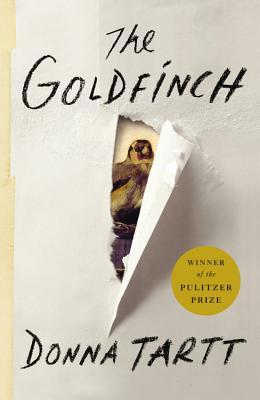 This book was interesting and kept me engaged the whole time I was reading it. I did tend to skim some sections, though. Sometimes it was because the ins and outs of furniture restoration were being described or periods of drug use resulted in stream-of-consciousness-type prose. Other times it was because the story was exciting and I couldn't wait to find out what happened. I have very mixed feelings about the book because I didn't like the main character, but the self-reflection at the end of the story may have been worth it. I'm not sure.
There were a few nitpicky things that bothered me in the writing. The author is very detail-oriented about so many things, but it took me out of the story when she tried to convey teenagers texting. Not only does no one text like that ("He only likes 2go 2 3mpty rstrnts where nobody goes"), but this story is supposed to be reconstructed by journal entries from the main character. Why would a teen transcribe the "txt-speak" instead of writing the gist of the conversation? Also, someone should let the author know that restarting your computer does not clear your browser history, no matter how many times you restart it.
I was really affected by this story. At a particularly low point in the main character's life, I found myself in a bad mood for most of the day. I laughed out loud pretty hard at a few things. I was shocked by some turns of events. The end of the book gave me a lot to think about.
Overall, I think I had a love/hate relationship with this book. There were things I really liked and things I really disliked. I probably wouldn't recommend it to anyone, but I wouldn't say I didn't like it, either.
This entry was posted by
admin
and is filed under
Books
.
No feedback yet
December 2020
Sun
Mon
Tue
Wed
Thu
Fri
Sat
1
2
3
4
5
6
7
8
9
10
11
12
13
14
15
16
17
18
19
20
21
22
23
24
25
26
27
28
29
30
31
<< <
> >>
Search