09/07/14 00:52, by
admin
, Categories:
General
We have a vacation planned for November, but that seemed like such a long time to wait that when Southwest had a great deal on plane tickets to Nashville we snatched them up. Last week was our mini-vacation and it was rather nice.
Once we settled into our hotel on Wednesday, we walked over to Centennial Park and checked out the Parthenon. It's a full-scale replica of the Athenian original. It was closed, but the outside was impressive on its own.
We walked along the edge of the Vanderbilt campus and had dinner at Jackson's, which didn't impress us much. I turned in pretty early. I think I fell asleep before 9. I blame the dramamine.
Thursday morning, we had breakfast at Fido, which is right next to Jackson's. We were also underwhelmed by this restaurant. Molly said the coffee was horrible and our food was slightly less than okay.
We drove to Dickson, TN where Molly's sister, Mandy, is staying for a couple of months. She and her friends made us lunch and we had a nice visit. After that, we went back to Nashville to tour the Hatch Show Print Shop, one of the oldest working letterpress print shops in America.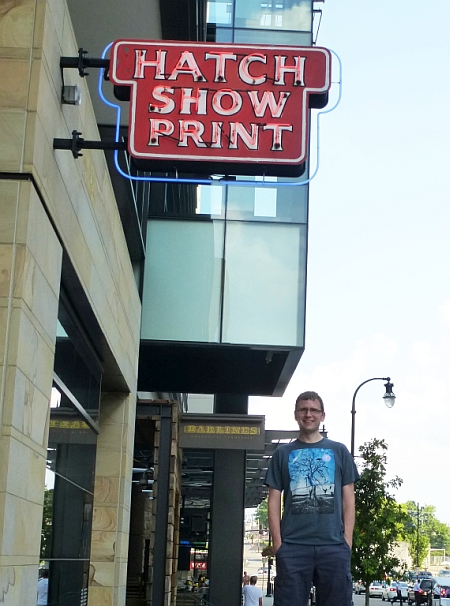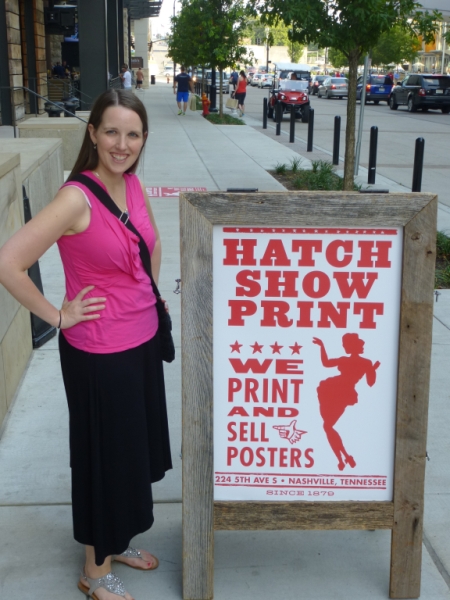 This was my favorite part of our Nashville vacation. It was really interesting seeing how everything is done and printing our own commemorative posters to take home with us.
After the tour, I tried to find some live music for us to enjoy before meeting up with a friend for dinner. We had one unsuccessful attempt and decided to just head across town to hang out around the restaurant. It was a good thing we did, because it took us forever to get there. We were trying to go through the middle of the city where roads were backed up or blocked off because of a Tennessee Titans game, a free concert (Capital Cities! Can't believe I missed that), a Vanderbilt game were all taking place that night. Rather than being early by an hour or more, we got to the restaurant about 20 minutes before our meeting time.
We had a great visit with Molly's college roommate and her husband at the Rosepepper Cantina. The food options were the standards you would expect at a Mexican restaurant, but they were executed exceptionally well. The company was exceptional as well. We had a lot of laughs and an all around good time. After dinner, I dragged Molly to Jeni's Splendid Ice Creams across the street for dessert. I had buttercream biscuit and peach ice cream which was a noteworthy experience. I don't know how biscuits work as part of an ice cream flavor, but they do.
Friday, we got up and went for a hike at Percy Warner state park. We had done a 3 mile hike a couple of weeks ago with no problem, so I didn't think this 4.5 mile trail would give us much trouble. Boy, was I wrong. At one point, we came upon a sign that looked like the one we saw at the beginning of the trail and we thought we were done. I rememeber saying to myself "That was a nice hike!" Soon, Molly pointed out that the was not the way we had come in. It turns out that we were only about halfway done. We backtracked, and before we figured out we were still on the right trail, I thought "At some point this stopped being fun and started being about survival." After a bit, we found a landmark that matched up with my map, so all was well. Although things were a bit dicey there for a while, we enjoyed the hike. Even if we were sore for a couple days afterward.
For lunch, Molly was craving chinese and I was craving BBQ, so we just got our own lunches for seperate places near the hotel. I went to Hog Heaven BBQ, which is a rinky dink place I noticed on the way to the Parthenon on Wednesday. The size of the place belies the popularity and quality of the restaurant. I got a pulled pork sandwich with white bbq sauce on it which tasted great and hit the spot.
Mandy came out to the hotel around lunch and we all spent some time relaxing at the pool. Then we went to Third Man Records. This is Jack White's recording studio and I had read a bunch of reviews about it being a really cool place to visit. I must admit, that I was underwhelmed. It was small and quirky. I walked in and looked around for less than 5 minutes before I was pretty much ready to leave. Still, it's cool to say I've been there.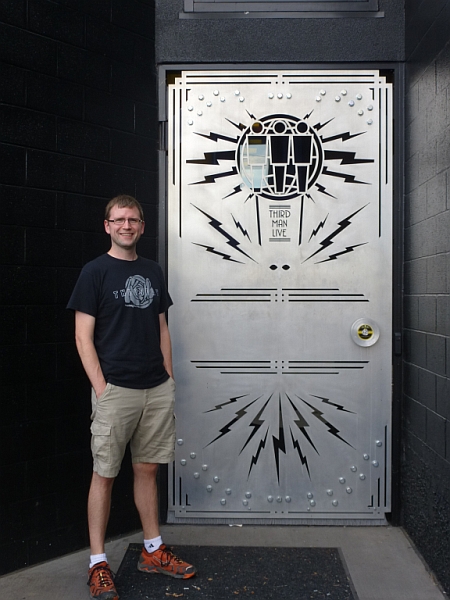 Next, we hit up the Grand Ole Opry. We didn't do the tour, but we walked around it and checked out the gift shop. Shovels & Rope had played there Tuesday night, which was another great missed opportunity for seeing a good concert in Nashville.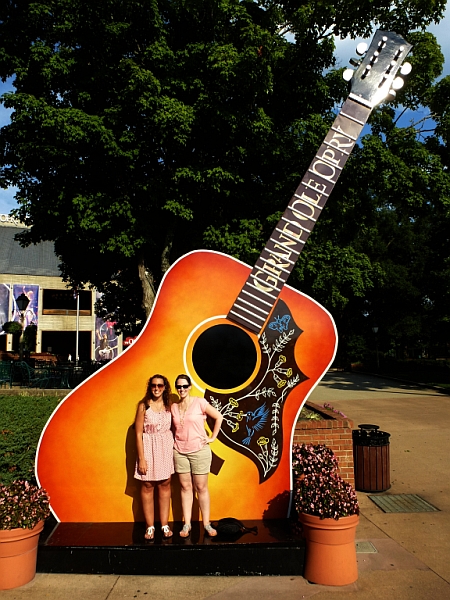 We walked over to the Opryland Resort. This was a huge hotel with shops inside of it. It felt like a mix of being in a mall and on a cruise (without the ocean). We had some fun exploring the resort.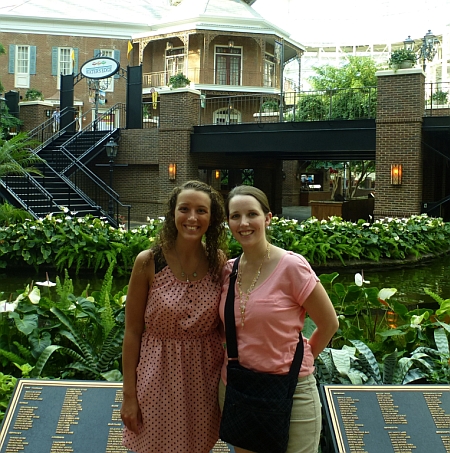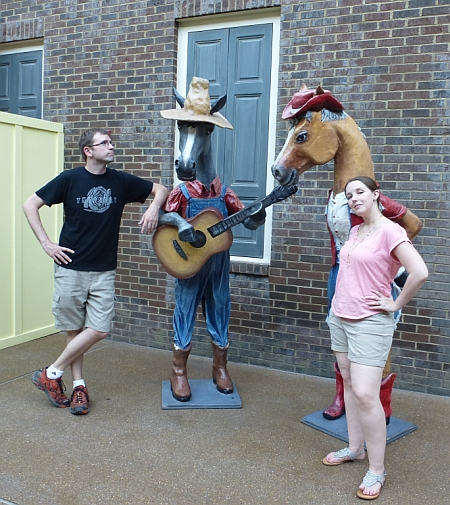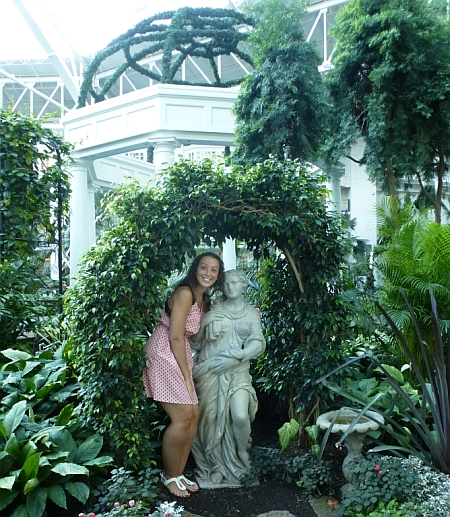 For dinner, we went to Peg Leg Porker. It was pretty funny when the woman in front of us kept asking everyone else in line if they were from Nashville and no one was. Molly and I shared some dry rub ribs and they were fantistic. Hands down, the best meal we had in Nashville. After dinner, we walked to a club and finally saw some live music. The band was playing some mediocre indie rock with horrible sound tech problems and Molly got a headache pretty quick. We left after the third song.
Saturday, we had breakfast at the Frothy Monkey Coffeehouse. I had a fried egg sandwich with avocado and sprouts that I really enjoyed. Unfortunately, Molly's omelette was suffering from a lack of omeletteness. A couple whole slices of bacon and a whole slice of cheese in a folded over egg do not an omelette make.
After breakfast, we toured the Belle Meade plantation. It was pretty neat and the hard rain held off until we were ready to leave.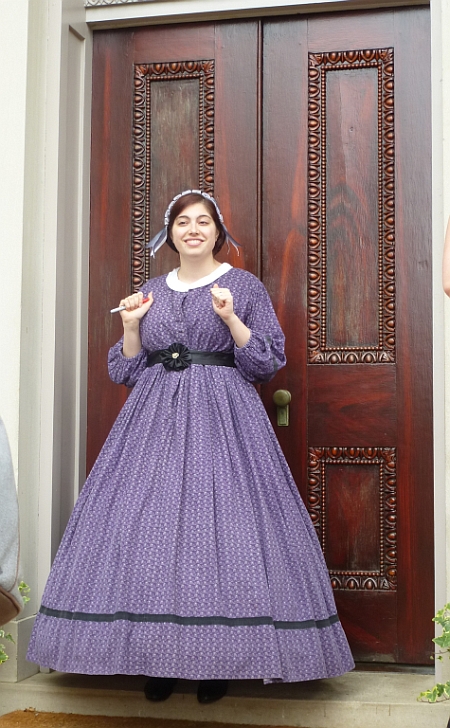 We grabbed lunch at Porta Via Italian Kitchen. We had some good pizza and I enjoyed a bit of housemade gelato for dessert.
The bad weather caused our flight to initially be delayed by almost an hour, but we actually ended up getting home on time.
Molly and I talked about our trip and we both agreed that Nashville reminded us of Cleveland a bit and we liked it. Not a ton of sights to see if you don't like country music, but it's a good place to relax and enjoy some warmer weather.
Relevant Links:
This entry was posted by
admin
and is filed under
General
.
1 comment
Ah…a trip to Third Man! That door you were standing by, it's much cooler past that point where you can see the recording studio (The Blue Room) and other stuff. But I felt the same way when I saw the actual store. I was all, "Really…what's so big about this?"
Sounds like you guys had a good trip. We really enjoyed our trip to Nashville a while back. So much so, that I almost got a job there back in the winter. Amy wants to go again soon.
Enjoyed the recap!
09/08/14 @ 09:29
October 2021
Sun
Mon
Tue
Wed
Thu
Fri
Sat
1
2
3
4
5
6
7
8
9
10
11
12
13
14
15
16
17
18
19
20
21
22
23
24
25
26
27
28
29
30
31
<< <
> >>
Search